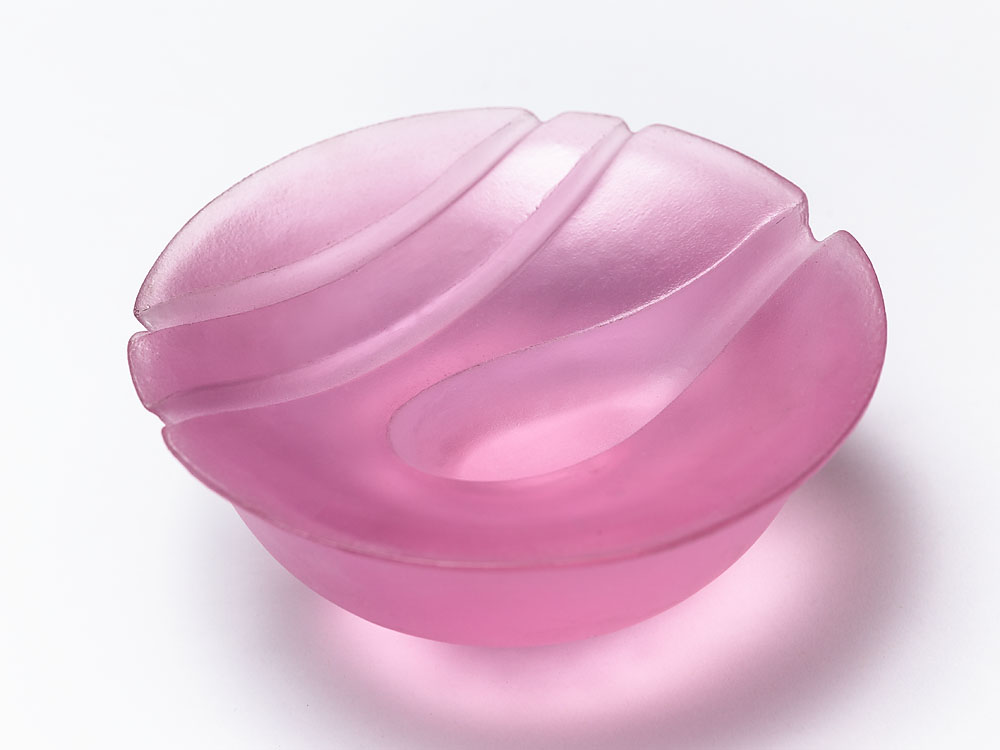 She remembers the NYE dinner of 2014:

mapo tofu, Wenchang chicken, steamed tilapia, sweet and sour pork;
sticky rice meat ball, stir fried bok choy, jellyfish salad, green onion taro;
Coin in a dumpling, gosling stewed with fish maw, sweet olive rice cake
and tangyuan served on a crystal bowl.

as the aroma dissipates in the winter breeze,
the joy of the feast crystallizes in eternity.
A solid glass bowl that captures an impression of the Chinese dining tradition; can be used for serving food, albeit a little bit at a time.